Profile

Spontaneity and how to plan for it
Winner of the 2008 coveted Beijing "Crying Monkey" award
Free Account
Created on 2017-04-10 13:39:14 (#3015384), last updated 2017-04-13 (22 weeks ago)
37,564 comments received, 0 comments posted
2,860 Journal Entries, 401 Tags, 0 Memories, 6 Icons

About

Mini Bio
"Be who you are and say what you feel, because people who mind don't matter and people who matter don't mind." --Dr. Seuss
I use livejournal to meet new people and to interact with the ones I have already met online or in real life. I'm all about relaxing travel getaways at times.
Most of my more personal writings here are friends-only.
This is just one of my windows onto the world. No rules list here, Just my thoughts and observations if interested.
I always enjoy hearing from friendly folks, so feel free to say hello, anytime!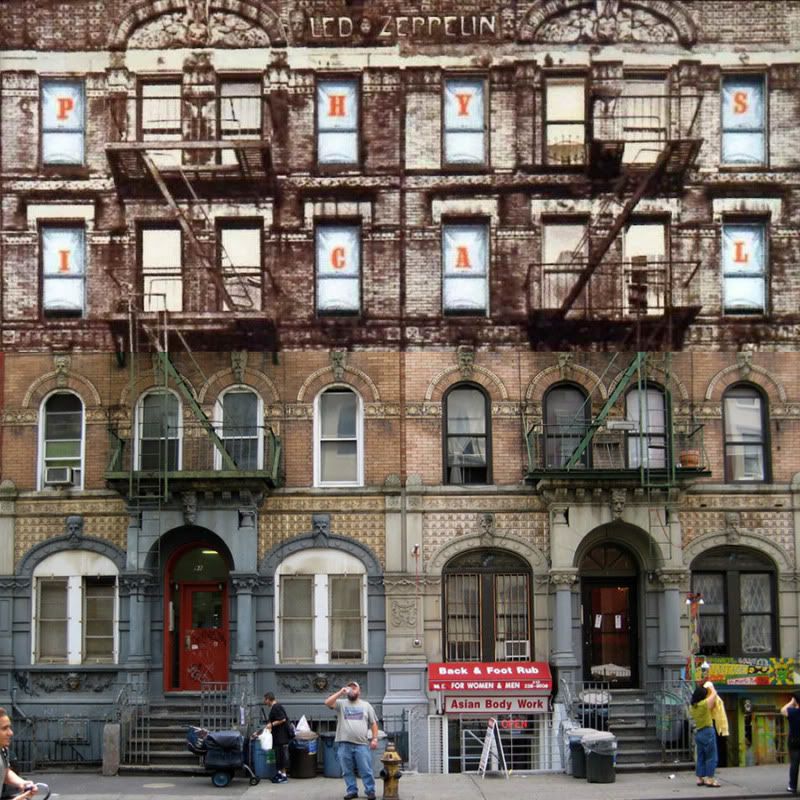 Above Photo melange: Credit to both
naylandblake and
iwoofer for the elements.





Warning: This journal contains subject matter of an adult nature and is not suitable for minors.
There was a day when I had to tell my point of view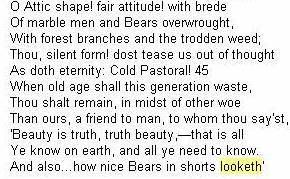 Connect
007
,
al pacino
,
alice cooper
,
amy sedaris
,
anne rice
,
antebellum
, anti-scenesters,
architecture
,
aruba
,
athens
,
atlanta
,
bbq
,
beards
,
bears
,
berlin
,
biceps
, biloxi,
bologna
, booray,
bourbon street
, brooklyn egg cream,
cajun
, calves,
cancun
,
cape fear
,
cat's cradle
,
celtic
,
chapel hill
,
charleston
,
cheese
,
chicago
, club med,
cognac
, conjunction junction, constructivist,
cooking
,
crabbing
,
cubs
,
david morse
,
david sedaris
,
dean martin
,
deep sea fishing
, derek jeter's taco hole,
dim sum
, disarm,
dublin
,
edgar allen poe
,
electric light orchestra
,
eurythmics
, evangeline oak, five card stud,
forearms
,
frank sinatra
,
french quarter
,
fritz lang
, gleemonex,
goatees
,
gotham
,
gothic
,
green tea
,
grits
,
gulf of mexico
,
gumbo
,
haunted houses
,
henry wadsworth longfellow
,
herbs
,
hirsute
,
hobo camp
,
istanbul
, japanamation,
jesus candles
, joe pesci,
john c reilly
,
john grisham
,
john irving
,
john keats
,
key west
, kim chi,
lafayette
, latex matresses,
led zeppelin
, linguist,
london
,
longfellow
,
los angeles
,
louisiana
,
luxemburg
,
madge
,
male bonding
, mark's dangly bits,
massage
, memory foam,
memphis
,
minimalism
,
moe
,
mofro
,
mojitos
, mutton chops,
new orleans
,
oregano
, oysters rockefeller,
phil hartman
,
phillip seymour hoffman
, piece d'resistance,
prague
,
prostate
,
raquetball
,
relaxation
, robert conrad,
robert deniro
,
santiago calatrava
,
savannah
,
scuba
, shoulder dimples, smudge-stick,
socrates
,
southern gothic
, spanish colonial,
spinach
,
steven klein
, stummies, swiss army products,
tame impala
,
the brat pack
,
the cure
,
the postal service
,
the rat pack
,
the rolling stones
,
theodore roosevelt
,
tom petty
, tom yum,
umphrey's mcgee
,
ursa
,
vancouver
,
vitamins
,
walt whitman
,
water skiing
,
weezer
, welcome table, who wants cake?,
wilco
, william conrad, wisconsin cheddar,
yaz
,
yo la tengo
, you sunk my battleship

People
[View Entries]
jss

[livejournal.com]
33davebear
,
42degrees
,
aadroma
,
adfalcon
,
aelwynsc
,
akira96
,
allsmilesbear
,
americabear
,
andrewhime
,
antucobfri
,
aries470
,
arktosnc
,
arlando00
,
askaniascendant
,
atl10sbum
,
atljimbear
,
atlpeanut
,
autobot78
,
baddabing70
,
badjahsensei
,
barak
,
bc-bigguy
,
bear-left
,
bearadjacent
,
bearaymond
,
bearfinch
,
bearinatlanta
,
bearluvver
,
bearpawly
,
bearquest
,
beartech420
,
behrlover
,
bennie-baby
,
benthecube
,
bgbearmanwa
,
big-hoss
,
bigbear1963
,
bigbrute-usa
,
bigdaddy5
,
bigedatl
,
bigfundrew
,
biggaloot
,
bigreddee
,
bigrock
,
bigsabu
,
bikerbear
,
bittrlittlebear
,
blachubear
,
blatantsubtlety
,
bluebubbleblue
,
bluedevilsf
,
bobinbstn
,
bobo-dreams
,
bobus
,
booboobob
,
boobooirl
,
bookish-cub
,
booksbeare
,
boomerz1
,
boysnightout82
,
bradferd23
,
brchase
,
brianmn
,
brianpdx
,
briefscub
,
brinlondo
,
btai
,
bubbabearjxn
,
bubbabearsd
,
buckinva
,
bullchef
,
bulldogcubnj
,
bullethc
,
bullkid
,
bullneck
,
bumbelion1977
,
cactusbear
,
cajuncountry
,
castalia-mludi
,
catnash
,
cennetig
,
charliebearnj
,
chasfburk
,
chernocub
,
chiam-67
,
chillos
,
chubbyhog
,
chuckstermn
,
clarkelane
,
clintswan
,
clockner
,
coloradofather
,
cosmic-ikahana
,
cosmomn
,
cpratt
,
cubfan
,
cubia
,
cubmn21
,
cubstraction
,
cubziz
,
cuddlcub
,
cultgigolo
,
dakoopst
,
darebearcub
,
darkageofmatt
,
darkmirth
,
darthsavior
,
daved010
,
daveroxit
,
dawdle
,
daxcub
,
deftera
,
delko
,
demcub
,
dendren
,
dennisatl
,
devinandjason
,
djdefjef
,
djmadadam
,
djmrswhite
,
djxatlanta
,
djzack67
,
dogs-heart77
,
dozerbear
,
durabear
,
dustspirit
,
e-ticket
,
eggwards
,
ejo-muc
,
ermago
,
erstexman
,
fedex-cub
,
fidgetcub
,
finfinfin
,
fishmael
,
furrbear
,
furrytoe
,
fuzzface-63
,
fuzzyset
,
fuzzywuzzycub
,
fzybear
,
gabear34
,
gatorrrrrr
,
gearjock
,
genixbear
,
geofferbear
,
geometrician
,
gilbertblaze
,
gogobear
,
gotamabuda
,
greenwoolf
,
grunter
,
guesroc2002
,
hanover
,
herbe
,
hickbear
,
hidinginsight
,
hitopcub
,
hntr-moon
,
humador
,
huntercbear
,
huskysex
,
huxbear
,
iberianbear
,
invisiblebear
,
ironchefpinoy
,
ironranger1
,
jamesfowler
,
jbear70
,
jccub1
,
jdawg1974
,
jdtdco
,
jediknightcub
,
jeffdintexas
,
jefferzephyr
,
jeffinthebox
,
jeffla
,
jesus-h-biscuit
,
jguy70
,
jimmymontrose
,
jkusters
,
jlyon1515
,
joebehrsandiego
,
joeybigkid
,
joeyimel
,
johanb
,
johnspiff
,
johntrevor1
,
jonobear
,
joshualore
,
jrcubindy
,
jtjtjt23
,
justbenny2k
,
k31169
,
kendallrants
,
kenlin
,
kingfuraday
,
kissynose
,
kiwi59
,
kjuncwby
,
kjvbear
,
klassybear
,
kneescar
,
kodanuki
,
kspsibear
,
kumazuki
,
kumberbear
,
kuruk
,
kybearfuzz
,
kybigstew
,
kyleinaz
,
labelsdc
,
leiny
,
leobear1970
,
lexy66
,
liftinmoose
,
liquid-wayno
,
lostncove
,
machinecub
,
mad-mooney
,
madknits
,
mat-t
,
michaelnolan
,
microautoe
,
mikiedoggie
,
mindchaos
,
mindplay
,
mississippicub
,
mistagreen
,
misterman
,
mmcrae
,
mondragon
,
mort-83
,
mudcub
,
murphy
,
musicbearmn
,
naylandblake
,
ncsapphirebear
,
new-improved
,
nightfallcub
,
njbearcub1
,
nlotic
,
old-age
,
oneiricvision
,
oskaar
,
ottocub
,
paladincub21
,
pandas-papa
,
pauliebearsf
,
peppabear
,
perkbear
,
perkk
,
perlcub
,
peterpandanyc
,
phenryss
,
philabearjoe
,
piggerpoo
,
pingback-bot
,
pink-prototype
,
planecrashcub
,
polardemonwolf
,
popebuck1
,
prisoncitybear
,
profundis
,
pudgybloke
,
pupcubtx2k
,
pweikle
,
qballbear
,
qbear
,
qljbear
,
quakerstaten8iv
,
quietkub
,
quirkstreet
,
rafdfw
,
rand-althor
,
randomcub
,
raphbearish
,
razzman
,
rebisbear
,
redpandacub
,
redteufel
,
reluctant-bubba
,
reslbear
,
rhymibear
,
rinlakeworth
,
rockyjohn
,
roguecub
,
rooooo
,
rootbeer1
,
rynobear
,
scarabcub
,
schlingel
,
scifibear99
,
scoobycub
,
scorpioatl
,
sctmpls
,
seabear59
,
seattlewolf
,
serenity-cub
,
sfopanda
,
sfroamer
,
shake-it-up
,
shawnsyms
,
shirtlifterbear
,
shoehorn75
,
simonbear
,
simply-me-76
,
skacubby
,
slackcub
,
slothel
,
sluggobear
,
smokeycub
,
solo-sex
,
sonic-vitae
,
soul-spider
,
sparkygearhead
,
spikejrt
,
squirreltot
,
standardtom
,
stereobare
,
stockykub1973
,
sultmhoor
,
sunbeam-bears
,
sunflower1969
,
super-sean
,
supercub
,
t8r
,
tampascoob
,
taobear
,
tbone1961
,
tecknow
,
texwriterbear
,
the-niallist
,
the7thletter
,
theevilnub
,
thefairwitness
,
thepup
,
thereisnofear
,
thesund0g
,
thikstache
,
thorcub
,
thornyc
,
thuglybearcub
,
timbear
,
timcub
,
timksweden
,
tlkmngstyrslvs
,
tofallfor
,
tomebear
,
tonethbone
,
torsvan
,
toyobear
,
trckrfckr
,
trophyboy1985
,
ubercub
,
ui-tomcat
,
ultrahip
,
unzeugmatic
,
urso
,
ursusarctos
,
userid1999
,
velcrorodeo
,
vernal-vices
,
verucabear
,
vianegativa
,
vlbear
,
vwcub
,
w0rd5mith
,
wamobear
,
wanderbear
,
weebull
,
wegrowlikewires
,
williambearz
,
wolfbear
,
wolfpup76
,
wooferstl
,
wrongtales
,
wwcitizen
,
wxbear73
,
xianjessen
,
xkot
,
xtc-cub
,
yelhahc
,
yggermanbear

[unknown]
robbie morgan

[users.livejournal.com]
_decibel_

Communities
[View entries]

Feeds
[View Entries]

Subscriptions (0)

Linking
To link to this user, copy this code:
On Dreamwidth:
Elsewhere: